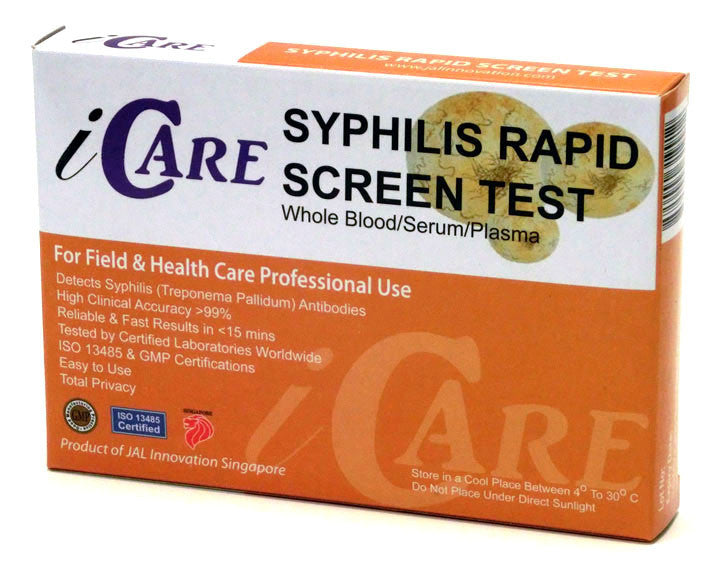 Syphilis Rapid Test Kit
STI Rapid Test Kit for Syphilis Detection. Results without Labs.
Syphilis is a sexually transmitted infection caused by the spirochete bacterium. The signs and symptoms of Syphilis vary but typically they include a single chancre (skin ulceration) and/or a diffuse rash which frequently involves the palms of the hands and soles of the feet. Latent syphilis with little to no symptoms followed by tertiary syphilis with gummas, neurological, or cardiac symptoms. Syphilis is thought to have infected 12 million additional people worldwide in 1999, with greater than 90% of cases in the developing world. Historically in Australia infection rates can be prone to spikes and Syphilis can be more prevalent in young woman. Detection is easy using a home test kit (or Rapid Test Kit) for Syphilis.
Test Now Australia with an STI rapid test kit for Syphilis.
BUY MULTI PACKS AND SAVE$$$
Test easily and privately for Syphilis
SPECIAL! 2nd,3rd,4th Test Kits only $10 each!
$34.95
$44.95
You Save:
$10.00
---
You may also wish to purchase other STI test kits