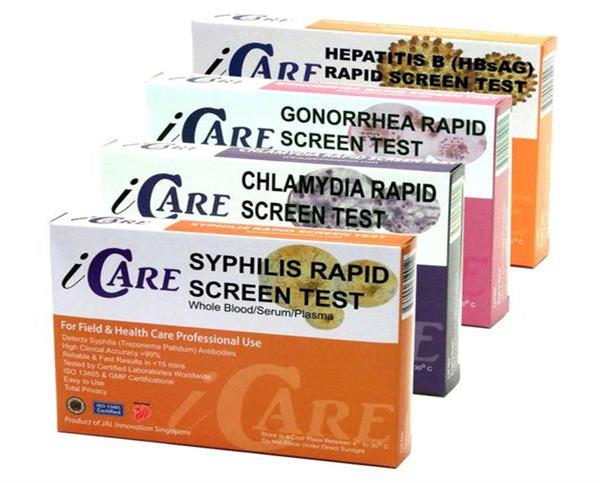 Sexual Health Multi-Test Pack (Chlamydia/ Gonorrhea/ Syphilis/ Hepatitis B)
STI Multi Rapid Test Kit Pack (4 STIs)
Our multi-test pack includes 4 STI home test kits to ensure Australians are free from serious and highly infectious STDs / STIs. After any unprotected sexual contact, you should test for common sexually transmitted diseases such as Chlamydia, Gonorrhea, Syphilis and Hepatitis B. These diseases left untreated can pose serious health risks to you and your future partners. Please remember, protected sexual contact is advisable at all times when the sexual status of your partner is unknown. Australia is a healthier place if everyone tests regularly for STIs / STDs. 
Each STI multi-test pack contains 4 test kits for home testing. You can order the test kits individually below if you prefer.
TESTING MORE THAN 1 PERSON. BUY MULTI PACKS AND SAVE$$$
Test easily and privately for Chlamydia/Gonorrhea/Syphilis/Hepatitis B
SPECIAL! 2nd,3rd,4th Test Kits only $40 each!
$69.95
$179.80
You Save:
$109.85
---
You may also wish to purchase other STI test kits